As Fashionable Accessories, Head Scarf Turban For Women Are Suitable For All Occasion:
Match your dress, tops, or any outfits for a normal and special occasion such as a wedding, birthday party, church, Holidays, Black history month, engagement, ceremonies, and so on.
Stand out with this fashion stretch headwrap; our scarf headband is easy to tie and large enough for any style.
Gifts: Stylish Head Wrap Scarf, Daily Headwrap, fashion scarf, headpiece during travel, Christmas Party, Wedding Guest, Evening Party, Special Occasion, proms, cruises, parties and celebration, Birth Day Party, lovely Date, Vacation Style, FreeStyle, School.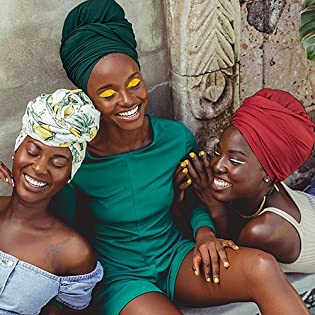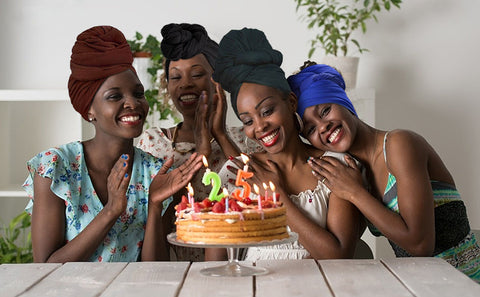 Cozy, Lightweight, and easy to carry, you can take it anywhere in your handbag.

Every head wrap scarf is bound to add some flair to your everyday casual outfit, and these richly colored wraps can also be layered to create a uniquely fashionable look.

Match various kinds of coats or dresses. The generous length and width of this scarf allow you to drape it over your shoulders or just tie it casually. It can also be a kind of decoration of your bags.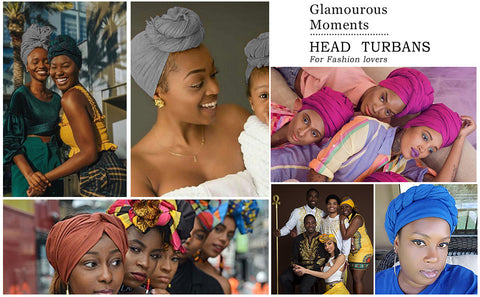 Warm Tips!

- Hand wash in cold water with mild laundry detergent or use a professional dry clean service.

- Do not wring or twist, shake off excess water and hang to air dry.

- Do not bleach, Iron when it is dry.